Prof. Pier Giovanni Baraldi
---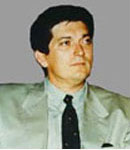 Pier Giovanni Baraldi received his degree in Chemistry in 1974 from the University of Ferrara, where he held a position of Lecturer in the Faculty of Pharmacy (1977–1980) and Associate Professor of Medicinal Chemistry (1980–1987). In 1987, he became full professor of Medicinal Chemistry at the University of Bologna. In 1992, he returned to the University of Ferrara as full professor of Medicinal Chemistry.
PGB's expertise in Medicinal Chemistry is recognized by the important scientific production consisting in more than 390 publications including 50 patents (Hirsch factor = 47). His main research fields are the synthesis of natural product endowed with biological activity, prostaglandins, minor groove binder as alkylating agents with antitumor activity (Anthramycins, Distamycins and CC-1065 analogues), antiviral agents, agonists and antagonists for A2A, A2B and A3 adenosine receptors, new antitumor compounds inhibiting tubulin polymerization (combretastatin analogues) and TRPV1/TRPA1 ligands. PGB is co-founder, with Prof. Geppetti and Prof. Borea, of the private biopharmaceutical company PharmEste focused on the discovery and development of Transient Receptor Potential (TRPV1) vanilloids channel therapeutics. In collaboration with Prof. Geppetti, his interest is now embracing the investigation of new ligands, expecially antagonists, for the TRPA1 receptor as potential therapeutic target.
PGB has been promoter of scientific collaborations with several national and international companies (GlaxoSmithKline, Boehringer, Schering-Plough, Dompé farmaceutici, Nerviano Research Centre, Wyeth, King Pharmaceuticals, Nicox). These cooperations led to the identification of numerous lead compounds among which A2B and A3 adenosine receptor antagonists are currently under preclinical investigation for the treatment of respiratory disorders (asthma) and glaucoma, respectively. The A2A adenosine receptor antagonist named as SCH-58261 has been synthesised by PGB's laboratories and then developed by Schering-Plough till to identification of Preladenant, a SCH-58261 congener which demonstrated to be a potent, selective, and orally active drug candidate in phase II clinical evaluation for the prevention and treatment of Parkinson's disease. T-62, an adenosine A1 receptor modulator conceived and developed in the laboratory of PGB, is currently undergoing phase II clinical trials at King Pharmaceuticals for the treatment of neuropathic pain.
PGB is an active member of the Interdisciplinary Centre of Excellence for the Study of Inflammation (ICSI) of Ferrara University, he has been invited to give more than 85 conferences worldwide and a recent analysis conducted by The Aspen Institute, in association with Farmindustria, included his team in the top five list of italian excellences in Life Science research. He is a component of the editorial boards of a series of international journals (Journal of Medicinal Chemistry, Bioorganic and Medicinal Chemistry Letters, Bioorganic and Medicinal Chemistry, ChemMedChem, Current Medicinal Chemistry).
Invited Lectures
See Also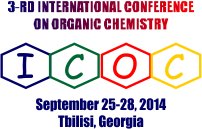 ORGANISERS & SPONSORS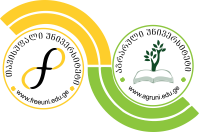 Agricultural University of Georgia

Association of Professional Chemists
of Georgia