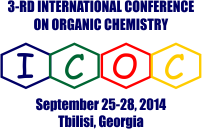 INVITED LECTURES
Program
Scientific program
September, 25-th
September, 26-th
September, 27-th
September, 28-th

Arrival & Registration

9.00-12.00
Oral Session A
9.00-12.00
Oral Session D
12.00-13.30
Lunch
12.00-13.30
Lunch
13.30-15.00
Oral Session B
13.30-15.15
Oral Session E
18.00
Opening Ceremony
Welcome Party
15.00-15.30
Coffee Break
15.15-15.45
Coffee Break
16.00-17.00
Oral Session C
15.45-16.45
Poster Session
16.45-17.15
Coffee Break

17.00-17.30
Coffee Break
17.45-18.00
Closing Ceremony
Departure
17.30-
City tour
19.00-
Conference banquet
Program Detail: HTML | PDF
Excursions
26 September, 2014
Mtsketa – Town-museum. The ancient capital of Georgia. Known as "Hole Place", is considered as the second" Jerusalem". Situated on a plains to the confluence of the Mtkvari and Aragvi rivers, the ancient trade silk route run here;
Jvari - (6th c).Located on the top of the hill it provides an amazing view of the conjunction of two rivers. UNESCO World Heritage site;
Svetitskhoveli Cathedral - (11th c). - The biggest Christian temple in Georgia. A sacred place, where the Christ's robe is kept . UNESCO World Heritage site;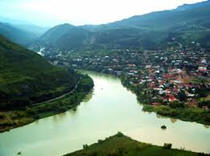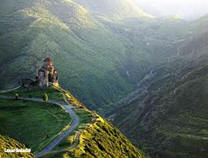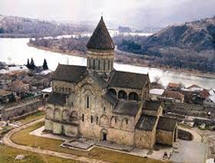 27 September, 2014
Dinner in a traditional Georgian restaurant with folk songs and traditional dance;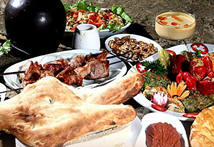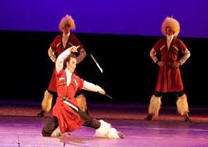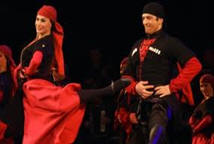 28 September, 2014
Kutaisi One of the most beautiful and ancient cities in West Georgia - Imereti region . Kutaisi has contributed much to the process of Georgian unification. According to the legend Kutaisi was the final destination of the Argonauts
Lunch in Kutaisi restaurant;
Promete Cave – Famous for its rarest and the most beautiful caves. The small underground river, stalactites and stalagmites and the Dinosaur Plateau with real traces of ancient reptiles printed in huge stones;
Prometheus Cave
Discovered in Imereti region (200 km from Tbilisi) in 1984, Prometheus Cave is one of Georgia's natural wonders providing visitors with breathtaking examples of stalactites, stalagmites, curtains, petrified waterfalls, cave pearls, underground rivers, and lakes.
Khvamli Mountain is visible from Prometheus Cave and is the place where legend says that Prometheus was chained.
The 1060 meter walking route through the cave was upgraded in the summer of 2012 and visitors can also enjoy a 280 meter boat tour on an underground river.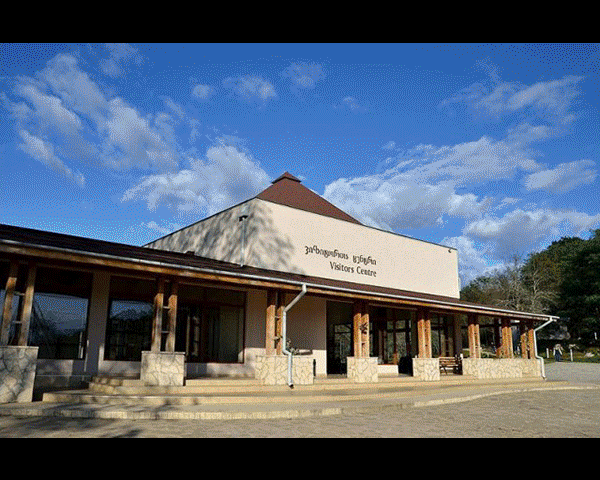 Additional offering to conference participants from our partner Parsa Tour.
2 Day Tour | 3 Day Tour | 7 Day Tour